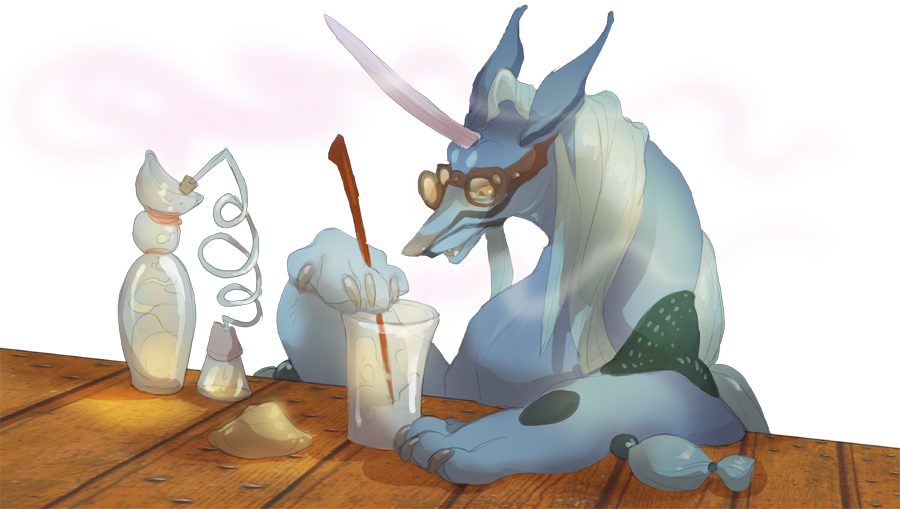 Crafting is the art of combining simple raw materials into complex, useful, or more valuable items. Crafting styles come in a variety of different systems, each with it's own level of mastery to work through. Crafting level is tied to a user's account, and not a single character in game, at max level a player still has a less than 100% success rate, so drawing or writing a submission alongside the crafting submission is the only way to guarantee item creation. While drawing or writing a creative submission is NOT required to craft, including one will increase success rate by another 10%. 
Novice: Starting out will give a player 60% chance of successfully creating the item they wish to craft, and a 40% failure rate.
Apprentice: After successfully completing 10 items, a player moves on to Apprentice level, and adjusts success to 70% and failure to 30%.
Master: After completing another 15 items (25 total), a player is then considered a Master. Success adjusts to 80% and failure to only 20%
Grand Master: And after creating a final set of 20 items (45 total), a player finally reaches the top as a Grand Master, leaving them only a small 10% chance of failure.
Currently the crafting schools offered are: